Hiring any sort of consultant can be either a very wise move or a very bad one. And marketing consultants are no different. The risk of course, is that the marketing consultant 'talks a good game' but underneath the hype and enthusiasm, you don't know if their ideas and suggestions are going to fly, or dive.
When hiring anyone you have to take a leap of faith that they can do what they say they can, but there are some questions you can ask that can help you make the right decision.
Do they practice what they preach?
If a marketing consultancy is positioning itself as a marketing expert – is their own marketing up to scratch? That's not to say they should be doing all types of marketing to promote their business – after all, marketing a marketing consultancy will be very different to marketing other businesses. But the marketing they are doing should be of a high quality. So, their website should be well branded, with well written copy and useful marketing-related information. If they have a brochure, it should be well designed and if they do direct-marketing they should be able to show you well crafted letters or HTML email designs.
Remember, you don't need to judge them on whether they do all types of marketing, but do judge them on the marketing they do deliver to promote their own business.
Will their customers speak highly of them?
Any business that offers a quality service will be able to provide examples of current customers that are happy to speak on the marketing consultants' behalf. They should have case studies, and a proposal readily available to present. If they don't, then alarm bells should be ringing. It's actually quite surprising how few prospective customers will take the time to speak to a reference customer of the consultancy. Do take the time – you will find out just as much about the consultancy from the references as you will from the consultants themselves.
Are they hands on?
Any advice is of a better quality when it comes from recent experience. In other words, you should be wary of a consultant that gives advice on how a marketing activity should be planned or delivered if they (or people in their team) are not also hands-on involved in delivering similar activity. Without this, you run the risk of taking advice that is either out of date or untested. Good quality marketing consultants will be able to tell you about the work they are delivering for customers now (without breaching the confidentiality of those customers) and how that experience has shaped the advice they are giving you.
Lastly, if you are considering hiring a marketing consultant, make sure you like them – happy working relationships always deliver better results.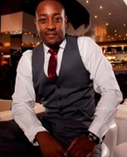 Shawn Lazarus is the founder of Lazarus Enterprises Group and head of Strategy at Apex Marketing Pro, a leading digital marketing firm. We have developed a system to help small businesses and local companies connect with potential clients and customers who truly need their goods and services which will in-turn increase the company's bottom-line profits with a lot more ease. We do this through utilizing Gorilla marketing tactics and technology to measure return on investment. To schedule a free 30-minute Marketing Tune-up, please call 1-888-256-4202