Click Here…

Let me "create" your mini-course for you – just download my proven 5 parts mini-course email template so that you can skip the hard work…
My free mini-course email template will be delivered to your mailbox – instantly. Just enter your email below to get it for free today:

"GOOD NEWS: Here's How You Can Make Money Online Without Selling — DO NOT Follow What The So-Called Gurus Are Doing… Blindly!"
"Honestly, Don't You Just Get Annoyed By Those Gurus Who Keep On Pitching Their Products To You and Hyping Up Stuff?
It didn't generate millions, but I'm just happy it made $337.40 in one day for me. Without me selling.
The fact is, many marketers aren't even aware of this simple and yet highly profitable method to make money from your prospects (I'll teach you how to get prospects).
A set of emails with content, between 5-7 emails that are "chained" together to teach a specific topic.
Because they're "going through" your mini-course, you're not even pitching them to buy any product – you're simply helping them with recommendations.
This method of making money online is so super ninja (and easy to do) because all you're doing is giving away a FREE mini-course!
In short, it's the my complete blueprint, of A to Z on how to use mini-course to make money online under stealth mode.
Doing the opposite of the so-called Gurus are doing "wrongly". Going against the method of hard-selling.
It's a blueprint that is systematically broken down into FOUR powerful components that help you to create an automated system to make money from the internet using emails.
If you notice, in essence, all it takes is SENDING "CHAINED" EMAILS to make money online with this system.
And by the way – I'll teach you how to automate the emails so that you're using a software to send them out sequentially.
So technically, the more people who are signing up for your free mini-course, the more money you'll be making.
Module #2: How to Create A Profitable Mini- Course… Even If You No Experience With Writing Or Failed Your Grammar!
"You'll Finally Know How to Build a Responsive List of Subscribers – and You'll Know how to Turn Them Into Eager Buyers To Generate Daily Income!"
And that's what The Mini-Course 2.0 does for you – it shows you exactly how to build a list of hungry buyers that eagerly buy from you again and again.
And it shows you how to keep the revenue flowing month after month, year after year – ON AUTOMATION.
This isn't some "scheme" that puts money in your pocket today and leaves you scrambling next month to pay the bills.
This is the plan that's finally going to pull it all together for you so that you can start making good money.
So if you build a list of 1,000… Read more…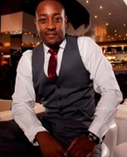 Shawn Lazarus is the founder of Lazarus Enterprises Group and head of Strategy at Apex Marketing Pro, a leading digital marketing firm. We have developed a system to help small businesses and local companies connect with potential clients and customers who truly need their goods and services which will in-turn increase the company's bottom-line profits with a lot more ease. We do this through utilizing Gorilla marketing tactics and technology to measure return on investment. To schedule a free 30-minute Marketing Tune-up, please call 1-888-256-4202