Click Here…

Do you get irritated when you spend hours crafting some great free content, only to have people unsubscribe from your list when you send it to them?
Or maybe your subscribers do actually open up your free content emails, but when it comes down to it and you ask them to buy from you, they lock up their wallets?

How would it feel if you knew exactly how to get your subscribers to open up your emails all the time and actually look forward to seeing your emails?
What if you discovered there is a very easy way to get your subscribers to actually want to buy from you over and over again?
Well, I'm here to tell you that there is a very specific way you need to communicate with your list, to build a strong bond with your subscribers, and actually get them to become highly responsive when you are selling to them.
What you want to do is actually build a strong enough bond with your subscribers to a point where they will actually WANT to buy from you.
All they do is sell, sell, sell to their list…but of course, that's why they don't make any sales.
All they end up doing is burning their list out, getting a whole bunch of unsubscribes every single day, and then go off and complain about how it's all a scam and they can't make a dime online.
It's time for you to finally discover how to actually have the great responsiveness and profitability you have been looking for.
This is a comprehensive training program on how to build a strong relationship with your list, and actually make more sales from your email campaigns.
It is possible to send out a broadcast to your list and makes sales with the click of the send button.
It happens by organizing and structuring your email campaigns in a certain way so that subscribers will actually want to open your emails, read them, and buy from you.
Look, you don't need me to tell you that making more sales through email marketing will take your business to the next level.
You don't need me to tell you that because you already know that if you can make more sales from your list, everything gets better.
That's why I want you to invest in this training program, and that's why I'm not going to charge you what it's really worth.
I want you to succeed, I want you to make more sales, and I want you to stop feeling frustrated and losing money when you build your list.
As a bonus you will receive 12 month worth of unique sales systems content at once that is tailored toward helping you build your list and start making more sales online.
The most important part of any Automated Sales System is the squeeze page. We provide you with high converting squeeze pages that will have visitors turn into your subscribers by the truckload!
No… Read more…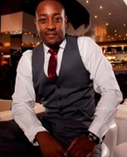 Shawn Lazarus is the founder of Lazarus Enterprises Group and head of Strategy at Apex Marketing Pro, a leading digital marketing firm. We have developed a system to help small businesses and local companies connect with potential clients and customers who truly need their goods and services which will in-turn increase the company's bottom-line profits with a lot more ease. We do this through utilizing Gorilla marketing tactics and technology to measure return on investment. To schedule a free 30-minute Marketing Tune-up, please call 1-888-256-4202