Contact Shawn Lazarus For A Free Estimate
Serving Greater Philadelphia, Delaware County and The Main Line

1-917-338-9569 

We Provide Professional Stucco Installations… 
While some may feel hiring a professional is expensive and unnecessary, there are several benefits that should be considered before trying to complete a job solo or with others who are not professionally trained.
Get Professional Advice
Since stucco installation professionals know everything there is to know about the business, they will be able to properly assess your space and give solid advice for the best results. They will know the best stucco materials that should be used, the best layout and method of application for a good clean job. The stucco installation professionals also know how to deal with tricky areas or with any problems that can arise during a job.
This will give you the peace of mind knowing your stucco job will be done right, look great and not require work for many years to come.
Stucco is equally useful in today's decorating landscape.
Below is a list of reasons to consider the material for your home decorating needs: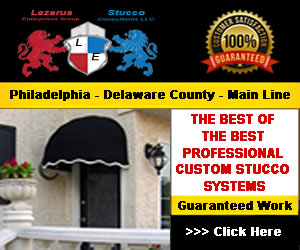 * Inexpensive: Though price will vary depending on the grade, stucco siding costs between $6 and $9 per square foot for a professional installation, making it one of the cheapest siding materials to use, outside of installation.
* Versatility: It can be used with nearly any paint color or application. It can be used to create number of beautiful smooth or textured finishes.
* Durable: Stucco's unique porous properties can help it expand and contract with the weather, avoiding costly cracks and other types of damage in harsh conditions. It also resists fire, mildew, and mold, so it will not rot or crumble. In fact, some companies will even reduce your premiums because of its durability.
* Energy-saver: The material can help cut down energy costs because it provides additional insulation for a home, which is ideal for both hot and cold climates.
* Low-maintenance: The plaster requires little to no maintenance. Although it can attract water stains, these can easily be fixed with light pressure washing. It can go for decades without even needing a fresh coat of paint. Hairline cracks can be repaired with masonry paint or elastomeric sealant.
* Stylish: With the variety of finishes available, it will never go out of style. It can also add to your home's value.
When considering stucco, homeowners must remember that it will rarely be a DIY job, like painting or installing laminate floors. Many unforeseen problems can arise when an inexperienced person attempts installation, and you can run the risk of ending up with an unfinished product that will be vulnerable to wear.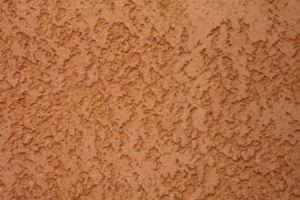 Get Skilled Work
Many novice workers believe that a stucco installation job is fairly easy to do but there are many tricks in the trade that help minimize the overall workload and overcome problems that crop up in areas that seem fairly easy to work on.
With skilled work, you also get a professional finish. This will give you a beautiful end result regardless of how simple or detailed the design and area may be.
Stucco installation is all about decoration. Creative and experienced contractors install stucco. Stucco is good to apply decorative pieces to cover walls and ceilings in building. It can even be used to cover up things in buildings.
Stucco can also be used as a coating on buildings as well. It is a good adhesive for a building. Stucco is used as a more decorative material. Not just anyone can install stucco, it is that good.
Stucco can have additives in it such as acrylic and glass fibers so it is very important that you have the proper training and certifications to complete a job that requires stucco finishes. Upon hiring a contractor for stucco finishes you would want to make sure that they are fully capable of doing exactly what it is that you want done.
If it is something simple you would want to ensure that your contractor knows the basics of stucco finishes so that your stucco installation job looks amazing versus poorly done which is a huge eye sore if it is not done correctly. In order to know the basics of stucco installation one would need to attend some type of training and get certified.
When choosing a contractor to do your stucco finishes it is important to ask questions, you never just hire someone on a whim, you want to ensure better finishing for appealing looks.
One may look at a stucco installation and think that it is something that can easily be duplicated; truth is it is far from easily being
duplicated. As stated before stucco installation is a skilled trade same as a plumber, or electrician, or even a builder. Skilled trades aren't easy to master; it takes time and plenty of training to master completely.
So again, it is important to make sure that your contractor has at least the basics of stucco mastered. It is perfectly acceptable to ask any contractor for their portfolio so that you may see work they have completed before.
Any contractor who has an issue with showing you their portfolio that has pictures of earlier work completed is a contractor you will most likely not want to deal with. In some cases maybe they are just starting out in the field, and as we all know you do have to start somewhere.
If the situation is one such as that, one must remember that even doing training they would have done some type of stucco installation and should at least have that information so that you can at least call whoever certified them to see what type of recommendation they would give you for the said contractor.
Stucco installation isn't for an amateur and surely isn't something that are learned over night, it takes training, time and patience as well. Portfolios don't lie, and any good contractor will have one. Another thing to look for in a contractor when it comes to stucco installation is to ask around.
A lot of times, especially in an area where there are lots of stucco finishes chances are that most of them probably used the same contractor. It never hurts to ask and get others opinions. Opinions and testimonials from earlier customers can go a long way and get you a good stucco installation.
Lazarus Enterprises Group Stucco Consultants are specialized in stucco installation, EIFS (Exterior Insulated Finish System) and cultured stone services. At Stucco Consultants we put our customer's needs and wants first and foremost. We pride our selves in customer satisfaction and ensure that the job is done right the first time, and as quickly as possible, as well as correctly. We are licensed and Insured…
Click the black button to register now…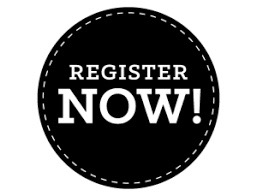 Copyright © 2019 Lazarus Enterprises Group, all rights reserved
Our residential and commercial stucco contractors in Philadelphia & Delaware County offer countless services to fulfill the needs of every single customer in a timely and professional manner. All that you need to do is contact us and we can meet your requirements with a free estimate.
Nothing but Results and Excellence,
Shawn Lazarus
Click here and sign-up to our newsletter! 
Call for a free estimate
1-917-338-9569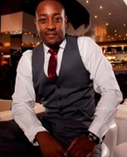 Shawn Lazarus is the founder of Lazarus Enterprises Group and head of Strategy at Apex Marketing Pro, a leading digital marketing firm. We have developed a system to help small businesses and local companies connect with potential clients and customers who truly need their goods and services which will in-turn increase the company's bottom-line profits with a lot more ease. We do this through utilizing Gorilla marketing tactics and technology to measure return on investment. To schedule a free 30-minute Marketing Tune-up, please call 1-888-256-4202