Private Duty Senior Care at Home Is an Option…
24-7 Live-in Elder Care that Works!
A Local Caregiver Service
I have an important question to ask….
How do you care for someone you love dearly living and suffering from Alzheimer's, Dementia or Parkinson's Disease?
In most cases, we take it one day at a time and seek professional care to make life somewhat easier for our loved-one by placing them into a nursing home facility hoping the best.
But, there is an option far greater than nursing home care. And it's called…
Private Duty Eldercare Services at Home. 
This is the one option that may fit your loved one's personal needs.
This type of in-home care can come from an agency or you may want to hire a private caregiver.
Private duty home care is just a subset of general home care services. Caregivers are also termed, CNA's, homemakers and companions that can provide a broad range of services.
A Caregivers goal is to provide whatever services the senior and their family needs are in order for your loved one to remain independent in their own home. 
Our Caregivers are trained to provide 24 hour Live-in Care for clients with specialized conditions such as Chronic Dementia, Alzheimer's, Parkinson's Disease, and Hospice end of life services or other needs …
Some of our services provided by private duty home caregivers are: 
Alzheimer's care
Dementia care
Meal preparation
Medication reminders
Personal care – bathing/dressing, hygiene, transfers, and ambulation.
Transportation for shopping, doctor's visits or other needs, etc.
I want to share with you the possibilities right now!
Below is a blue button, click Register Now to start your journey.
After your registration, check your email inbox, you will be presented with your…
courtesy on us just for joining…
So register right away to get started!
We will be there to guide you every step of the way…
Sincerely,
Shawn Lazarus
Advanced Elderly Services
Call: 610-352-6611
Copyright © 2019 Lazarus Enterprises Group, all rights reserved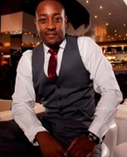 Shawn Lazarus is the founder of Lazarus Enterprises Group and head of Strategy at Apex Marketing Pro, a leading digital marketing firm. We have developed a system to help small businesses and local companies connect with potential clients and customers who truly need their goods and services which will in-turn increase the company's bottom-line profits with a lot more ease. We do this through utilizing Gorilla marketing tactics and technology to measure return on investment. To schedule a free 30-minute Marketing Tune-up, please call 1-888-256-4202